About Sewell Infiniti of North Houston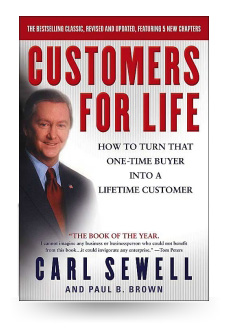 Sewell Infiniti of North Houston is one of several highly respected and nationally recognized full-service group of dealerships located in Texas that continually rank near or at the top in the nation in vehicle sales and customer service. Our dealership is a member of Sewell Automotive Companies, a privately held, family run dealer group that has been in the business since 1911. Our owner, leader, and friend, Carl Sewell, is a widely known expert in the industry in regards to customer service. Mr. Sewell has earned national recognition from his book, Customers for Life a guide to customer service that has received acclaim from business leaders and legends all over the United States, including Stanley Marcus, H. Ross Perot, and David Glass. A copy of this book is included with every eBay purchase. At Sewell, we continue to live and work by the same mission statement:

"We will provide the best vehicle sales and service experience for our customers. We will do this in a way that will foster the continuous improvement of our people and our company. We will be a top performing, thoroughly professional and genuinely caring organization in all that we do."

At Sewell Infiniti of North Houston, we have assembled a team of Internet Sales Associates dedicated entirely to our customers. Our goal is to provide our customers with a rewarding car buying experience and ensure that they are completely satisfied with the service they receive. Please browse our inventory and do not hesitate to call us with any questions that you might have. We look forward to assisting you in any way that we can!